Tropical Palm Tree Stickers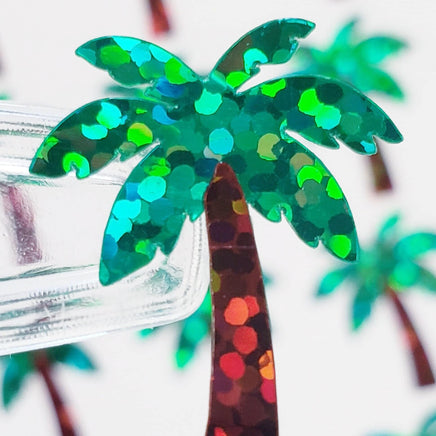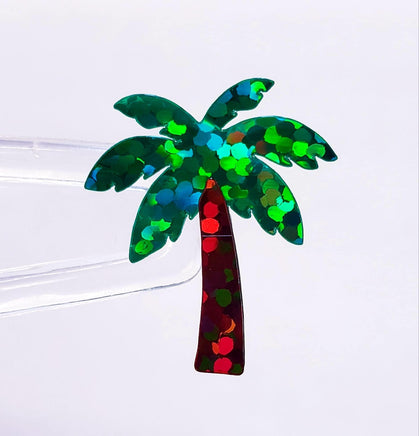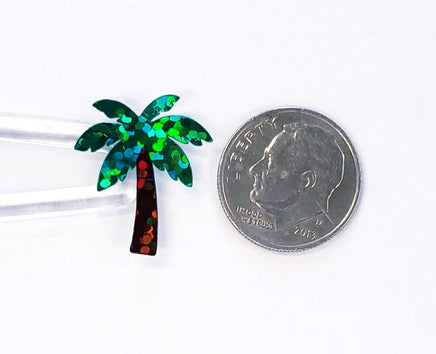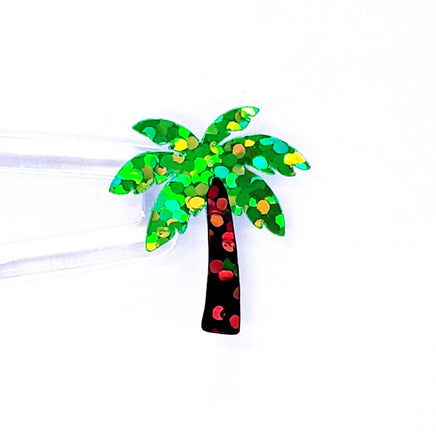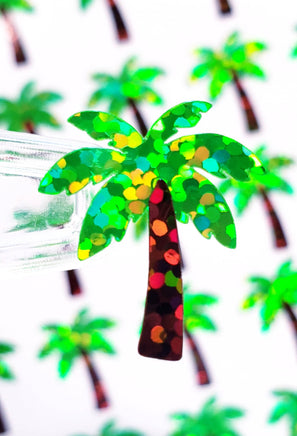 Add a touch of the tropics to your party decorations with our Sparkly Palm Tree Stickers. These petite palm tree decals are crafted from adhesive vinyl in green and brown glitter, perfect for creating a festive vibe at your Hawaiian luau or beach-themed birthday celebration. With no transfer tape required, simply peel and affix these stickers to your desired surface, whether it's paper, cardboard, signs, planners, laptops, journals, drink cups, envelopes, scrapbooks, phone cases, headphones, keychains, plastic, metal, glass, painted wood, and more. Available in sets of 25, 50, or 100 stickers, these glitter palm tree decals are versatile and easy to use for all your party crafts and DIY projects.
● SIZE: each tree 3/4"H x 1/2"W
● SHAPE: palm tree
● MATERIAL: adhesive vinyl
● COUNT: 50 or 100 stickers
● COLOR: green & brown
Q: Can these stickers be used outdoors?
A: These palm tree stickers are designed for indoor use. If used outdoors, they may not withstand weather conditions.
Q: Can I remove these stickers easily from different surfaces?
A: While these stickers are adhesive, they may leave a residue when removed. We recommend testing on a small area before applying to valuable items.
Q: Are these stickers suitable for young children?
A: These stickers are safe for kids to use, but adult supervision is recommended, especially for younger children.
Q: Can I use these stickers on surfaces other than drink cups, invitations, and envelopes?
A: These versatile stickers can be used on various smooth surfaces, such as notebooks, laptops, scrapbooks, and more.