Angel Stickers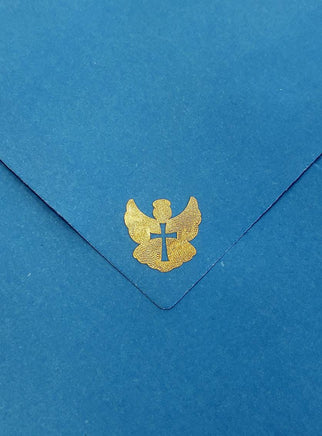 Introducing our elegant Gold Religious Angel Stickers, featuring a stunning gold angel with a cross design. Available in a convenient sheet of 50 or 100 small angel decals, these stickers are made from high-quality adhesive vinyl and require no transfer tape for application.
SHAPE: angel with cutout cross detail
SIZE: each angel sticker is 1/2" x 1/2"
MATERIAL: gold vinyl
COUNT: 50 or 100 angel stickers
These versatile stickers are perfect for a variety of occasions, including christenings, first communions, baptisms, weddings, funeral memorial cards, and more. Use them to decorate invitations, money envelopes for weekly church service, planners, scrapbooks, ornaments, phone cases, laptops, keychains, badge reels, and other smooth surfaces.