Purple Tulip Stickers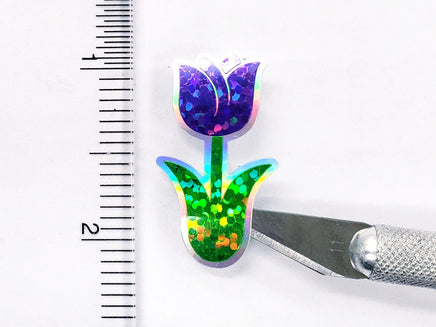 PURPLE TULIP STICKERS. Small spring tulip glitter stickers are a fun and decorative way to add a touch of color and sparkle to any surface. These stickers feature small tulip flowers, which are a symbol of spring and renewal. 
Each sticker is small in size, measuring 1.25 inches in height, making them perfect for embellishing notebooks, journals, scrapbooks, cards, and even electronic devices such as laptops and smartphones. The stickers are self-adhesive, so they are easy to apply, just peel and stick!
• SIZE: each tulip 1.25"H x .70"W
• SHAPE: tulip
• MATERIAL: adhesive vinyl
• COUNT: 30 tulips per order