Red Chili Pepper Stickers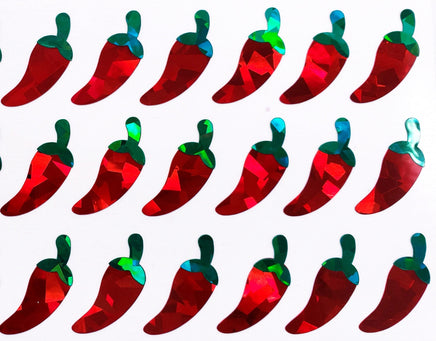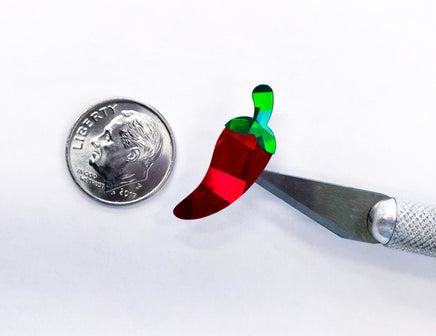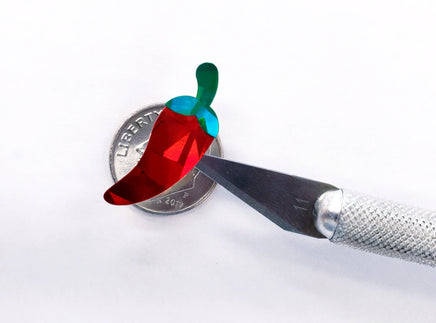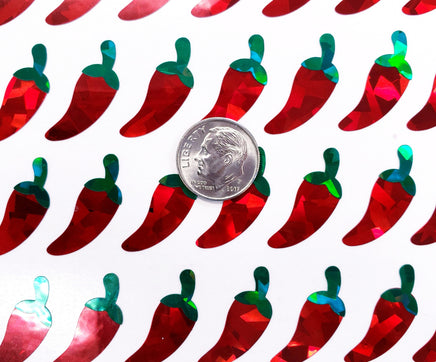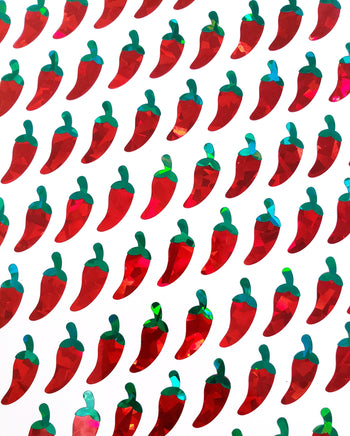 Do you like your food with a little bit of spice? Then these red chili pepper stickers are perfect for you! They're great for labeling your favorite spicy dishes and come in either a small or large quantity. Plus, there's no transfer tape or clear overlay needed - just the small red and green peppers! So, add a little spice to your life with these chili pepper stickers today! The stickers are cut from vinyl, so they're durable and long-lasting.
The pepper stickers will adhere to paper, cardboard, planners, phone cases, laptops, plastic, metal, glass and painted wood and many more smooth surfaces. Any sticker that is applied to drinkware should be handwashed.
SIZE: each 1/2"W x 3/4"H
SHAPE: chili pepper
MATERIAL: sparkle vinyl
COUNT: choose amount
COLORS: green & red