Sparkly Blue Bird Stickers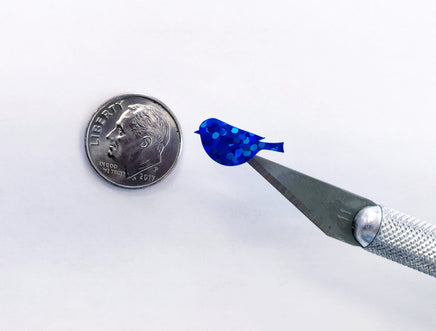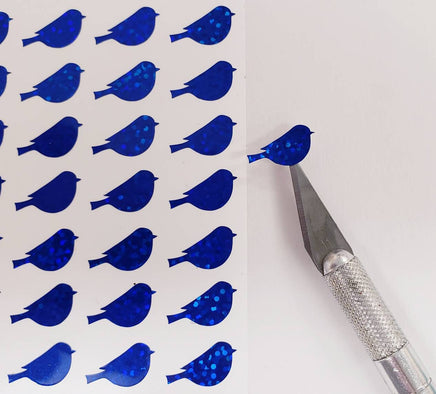 Looking to add a unique touch to your next project? Check out our collection of sparkly blue bird stickers! With 50 small vinyl decals to choose from, you can add a bit of sparkle and personality to anything you like. You even get to choose which direction the birds face - left or right. Plus, these stickers are super easy to use - just peel and stick. No need for transfer tape!
Made from adhesive vinyl, these stickers are perfect for adding to cards, scrapbooks, journals, gifts, and more. They can adhere to a variety of surfaces including paper, cardboard, signs, planners, headphones, envelopes, gift bags, phone cases, laptops, keychains, plastic, metal, glass, painted wood, and many more. However, if you plan to apply them to drinkware, make sure to hand wash.
SIZE: each bird 1/2" wide.
AMOUNT: set of 50 birds
MATERIAL: glitter blue vinyl
DETAIL: choose direction